THE WEIGHT OF GLORY | By C. S. Lewis
The Weight of Glory (WG)
Settings Master Page
The Weight of Glory and Other Addresses is a compilation of essays on Christianity by C.S. Lewis. It was first published as a single transcribed sermon, "The Weight of Glory" in 1941, appearing in the British periodical, Theology, then in book form in 1942 by Society for Promoting Christian Knowledge, London. It was published in its entirety in 1949, as a compilation of five essays in the U.S. by The MacMillan Company (in UK by Geoffrey Bles under the title Transpositions and Other Essays," then revised and expanded in 1980 for publication by Macmillan Publishers. Five settings of the work currently exist.
Click images to view details...
SETTING 1
Produced under the title ​Transposition and Other Addresses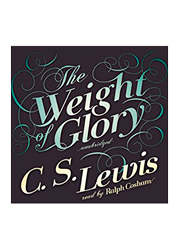 Blackstone Audio audiobook, 2010
Ralph Cosham, nar.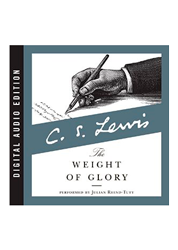 HarperAudio audiobook, 2014
Julian Rhind-Tutt, nar.