THE ABOLITION OF MAN | By C. S. Lewis
The Abolition of Man (AB)
Settings Master Page
The Abolition of Man is a 1943 book by C. S. Lewis. It is subtitled "Reflections on education with special reference to the teaching of English in the upper forms of schools," and uses that as a starting point for a defense of objective value and natural law, and a warning of the consequences of doing away with or "debunking" those things. It defends science as something worth pursuing but criticizes using it to debunk values—the value of science itself being among them—or defining it to exclude such values. The book was first delivered as a series of three evening lectures at King's College, Newcastle, part of the University of Durham, as the Riddell Memorial Lectures on February 24–26, 1943. Seven settings of the work currently exist.
Click images to view details...
SETTING 2
Setting 2 is a corrected text with certain alterations.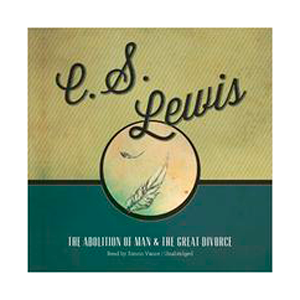 Blackstone Audio audiobook, 2000
Simon Vance, nar.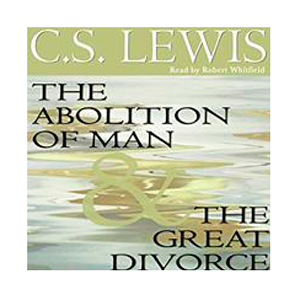 Blackstone Audio audiobook, 2005
Simon Vance, nar. (Reissue)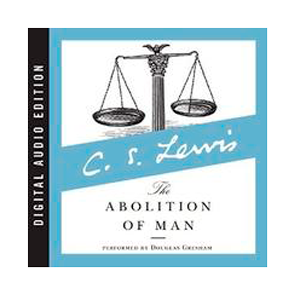 HarperAudio audiobook, 2014
Douglas Gresham, nar.
Unlicensed Editions
Readers and collectors are encouraged to avoid editions produced illegally or outside of the Lewis Company's oversight.
If you believe your edition has appeared in this section in error, please contact that site administrator via the contact page.